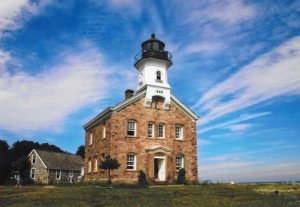 THE INSPIRATION BEHIND OUR NAME
Childhood Adventures
Growing up in New Bern, NC, home to an incredible historic district at the conflux of the Neuse and Trent rivers, I spent a lot of time on the water. The renowned lighthouses at Cape Hatteras and Ocracoke formed majestic backdrops for excursions with a beloved uncle who regaled me with tales of the area's infamous pirate, Blackbeard.
My grandmother lived 500 miles up the Eastern seaboard on Bell Island in Rowayton, CT, an equally magical place where I became intrigued by the beacon of the stately, stone lighthouse on Sheffield Island guiding ships to harbor and illuminating the waters for vessels heading out to sea.
A Natural Choice
The Lighthouse Counsel name reflects a bedrock belief that nonprofits are true beacons in their communities, providing safe harbor and life-changing direction for young and old, from all walks of life.
When it came time to name the firm, I knew I didn't want my name on the door. Even in its nascent stage, I envisioned Lighthouse Counsel as a place where professionals would collaborate to provide the very best counsel and accomplish great things for clients, positioning each of them for success. It exists to further the mission, vision and goals of every nonprofit with which we partner.
Our team works diligently to provide vital counsel and direction to nonprofits, shining as a fixed point of light as they focus on transforming lives for the better.
Founder and President
Jeff Jowdy