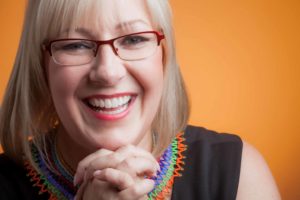 On this episode of The Beacon Podcast, Jeff Jowdy speaks with Beth Ann Locke, director of advancement at Simon Fraser University in Vancouver about best practices in fundraising and adapting to regional differences.
Some of the questions she answers include:
What practices do you depend on today that you learned early in your career? As someone who has worked in different countries, what can you tell us about adapting to regional differences in fundraising?What advice would you give to someone beginning their career in fundraising?
About our guest:
Beth Ann Locke is director of advancement at Simon Fraser University in the Vancouver area. She speaks extensively throughout Canada and the US about fundraising topics. She is on the board of the AFP Canada Foundation and will soon be the vice president for professional education for her local Vancouver BC Chapter.
Beth Ann began her fundraising career starting a development office at a new hospital. Her many roles included managing annual giving, launching a direct mail campaign, encouraging employees to give back and planning the hospital's first gala.
Beth Ann is originally from Seattle and received a political science degree from the University of Washington. In her spare time, she enjoys traveling, dinner parties and generally bringing people together.
Beth would be delighted to connect with you.
Web: bethannlocke.com/

‍