Does your next campaign have the kind of appeal that makes people say, "I can't wait to write a check for that. That is just so important."?
If you'd like it to, you've come to the right place. In today's edition of The Beacon Jeff Jowdy talks with development powerhouse Jerry Linzy about campaign planning and feasibility studies.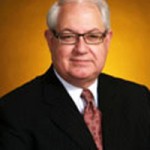 Having been involved in nearly a thousand campaign planning and feasibility studies over the years, Jerry has a wealth of insight to share.
Whether for a capital campaign, endowment or a comprehensive campaign that also includes annual giving, these studies are critical planning documents that "let an organization understand where it is at a moment in time when they're preparing for a major project."
"Before you launch a campaign, before you go out to start talking with donors specifically about contributions," Jerry says, "you really want to know what they're thinking about you — 'What are our strengths and weaknesses? What is our image among the community?' Whether it's constituent leadership or community leadership, we want to find out in a study what's the image. How much do they know about you? How deep is that knowledge? Is it a surface knowledge? What do we need to do to have people informed and aware of what we're doing in order to attract their support?"
Feasibility studies also are essential in crafting a case for support.
In the next half hour, Jerry discusses the key factors in conducting successful campaign planning and feasibility studies — what to ask, who to ask, how to report your findings, and potential issues and setbacks, among other essential points.
About our guest
Jerry Linzy has been with Jerold Panas, Linzy & Partners for 25 years and has more than 40 years of experience as a senior development office in major healthcare institutions and higher education. Over the course of his career, he's been involved in campaigns that have raised billions of dollars. He's a great leader who's known for the character of care, concern and creativity that is at the heart of all his work.
Jerry served as a member of the Board of Trustees of the University of Evansville and as president of the University's Alumni Association. He is past International Chair of the Association for Healthcare Philanthropy and a contributing author of The NonProfit Handbook. He also teaches in six tracks at the AHP Institute at the University of Wisconsin in Madison and is a senior faculty member at the Institute for Charitable Giving.