Gail Perry, international fundraising consultant, speaker and thought leader, shares her insight on an essential element in fundraising success – board involvement!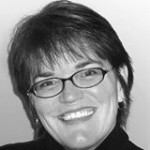 "When in doubt, throw a party," Gail shares her perspective on:
What a great board looks like:
How to get a board involved in fundraisingThe top fundraising challenges with boardsHow to recruit members to ensure that you have a great fundraising board.
About our guest
An inspirational and popular speaker, Gail leads energizing fundraising workshops and board retreats around the globe. She particularly enjoys working with nonprofit board members introducing them to a new perspective on fundraising and ways they can be successful.
Her book, Fired-Up Fundraising, Turn Board Passion into Action (Wiley/AFPP) has been called the gold standard guide to building successful fundraising boards.
Gail launched her fundraising career at Duke University and then went on to lead fundraising at the Kenan-Flagler Business School at the University of North Carolina at Chapel Hill. You can read her weekly blogs at FiredUpFundraising.com and also find her provocative articles at NonProfitPRO, Guidestar and Capital Campaign magic. You can follow Gail on Twitter at @GailPerrync.