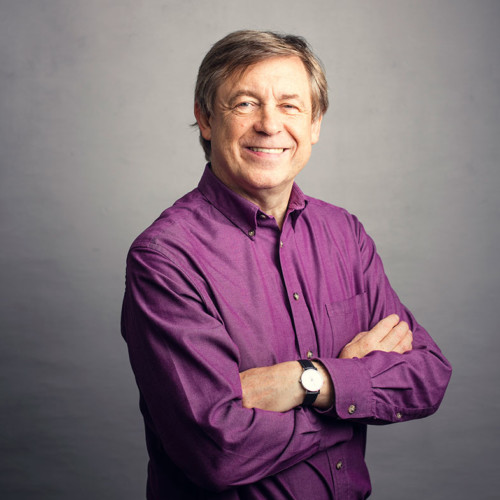 On this episode of The Beacon Podcast, Jeff Jowdy sits down with Bernard Ross, director at the UK-based Management Centre (=mc) to talk about what motivates people to care, to change, to act, to give.
Understanding the way people think and behave is a huge part of fundraising, but people often don't act as expected. Why is that? Because people aren't rational. The relationship between behavioral economics, evolutionary psychology and neuroscience have been scientifically proven to play a large part in the way humans interact and function. Understanding these concepts gives fundraisers a greater chance of success, which was the impetus for Bernard's new book, Change for Good.
In this podcast, Bernard offers Beacon Podcast listeners insight into some of the eye-opening findings from his book and answers questions such as:
What are neuroscience and behavioral economics?Why do fundraisers need to understand neuroscience and behavioral economics?Why did you write the book? And why now?
As a bonus, Bernard and his co-author, Omar Mahmoud, provided our listeners a downloadable summary of Change for Good, which can be accessed by clicking here
Change for Good is available on Amazon and can be purchased here
About our guest:
Bernard Ross, director at =mc, is an award-winning management consultant and author who has developed strategy and fundraising campaigns for many of the world's largest INGOs, including the International Red Cross and Red Crescent, Amnesty International, Medecins Sans Frontieres and UNHCR. He is the author or co-author of seven books on fundraising, including Breakthrough Thinking for Non-Profit Organisations, which was voted Best Non-Profit Book in the USA in 2004; The Influential Fundraiser, which was nominated as one of the top 5 "must read" non-profit books by The New York Times in 2009; and Global Fundraising, which won the Skystone Prize for Research and will be published in China in 2018. His co-author for Change for Good is Omar Mahmoud, chief of market knowledge at UNICEF International.
Bernard would be delighted to connect with you.
Keep up with Bernard and the Management Centre: managementcentre.co.uk

‍