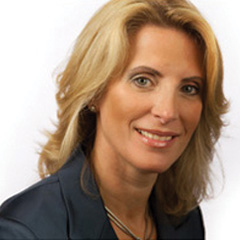 On this episode of The Beacon Podcast, Karen Kemp sits down with Sandy Lish, Principal and Founder of The Castle Group, to discuss communications strategy. Sandy taps into her vast amount of experience with communications strategies to go over everything from why it's important, to where to start creating one, to tailoring it to your audience. Sandy answers several key questions including:
How do you develop a strategic communications plan?Why is it necessary to have a strategic communications plan?What is the best way to communicate?How does an organization stay top of mind with its audiences?
About our guest
Sandy is a founder and principal of The Castle Group, a woman-owned Boston-based communications consultancy that offers public relations, digital social media, and events management services. Sandy is regularly sought after by professional service firms, educational institutions, large corporations, and nonprofit agencies for her guidance on a variety of strategic communications initiatives, including visibility campaigns, product launches, and rebranding initiatives. She's also a recognized expert on crisis communications and reputation management.
An active member of the community, Sandy serves on the board for The Center for Women & Enterprise, March of Dimes, and the Chief Executives Club of Boston. She is especially proud to have been board chair for the March of Dimes Massachusetts chapter, and she is now a member of its Volunteer Leadership Council. As an executive committee member of The Public Relations Global Network, Sandy interacts almost daily with agency principals in every major media market to develop world class relations for her clients and teams.
Before founding The Castle Group in 1996 with business partner Wendy Spivak, Sandy held in-house marketing positions at KPMG, Leslie University, and the Massachusetts Bar Association. She was also an executive at IQ & J, a premier Boston agency. She's worked on everything from pita chips to online travel to medical imaging to student lending. She grew up in Brookline, Massachusetts and is a proud alumna of UMass Amherst.
You can follow Sandy on Twitter