On this episode of The Beacon Podcast, Joe Scarlett, the retired CEO and chairman of Tractor Supply Company and founder of the Scarlett Leadership Institute in Franklin, Tennessee, shares his insight on forming a culture of ethics in any organization. He covers:
Success stemmed from personal ethicsMaintaining ethics during rapid growthHow to build a culture of ethicsThe role of nonprofit boards in organizational ethical culture
About our guest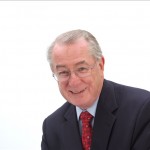 Scarlett joined Tractor Supply Company in 1979 as the VP of Personnel and Administration. He spent nearly 30 years in leadership roles at Tractor Supply Company, mainly as President and Chairman. Under his leadership, the company went public, saw revenues quadruple, and the price of its stock increased ten-fold. Forbes honored Tractor Supply Company as one of the "Best Managed Companies in America," and Scarlett was recognized as Ernst and Young's Southeast Entrepreneur of the Year.
His foundation, the Scarlett Family Foundation, provides merit and need-based scholarships to Middle Tennessee students of all ages, and awards grants addressing other educational needs to Middle Tennessee-based non-profits. In 2006, he founded the Scarlett Leadership Institute at Belmont University. The institute works to improve leadership skills with a strong emphasis on ethical behavior, which he attributes to Tractor Supply Company's success.
He's also the vice-chairman of the Beacon Center of Tennessee, on the board of director for the Tennessee Center for Policy Research, a leading free market think tank, and served four years as the Chairman of the Retail Industry Leaders Association, the nation's largest retail trade organization.