In this podcast, Curt Hazelbaker, President and Chief Executive Officer for YMCA of Northwest North Carolina discusses the importance of several elements in nonprofit annual campaigns with Dave Fulscher.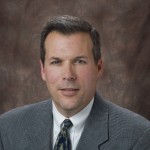 Curt came to the YMCA of Northwest North Carolina in March of 2003 as the Senior Vice President and Chief Operating Officer after spending twenty years with the YMCA of Metropolitan Dallas.
He began his YMCA career as a Day Camp Counselor, served in several different positions and left Dallas as Vice President of Operations.
About our guest
Curt was named interim President and Chief Executive Officer of the YMCA of Northwest North Carolina in July 2007 and accepted the position permanently in January 2008 after a nationwide search.
In addition to his role in Northwest North Carolina, Curt is active on the state, regional and national levels with the Y serving as a Board member at YMCA Blue Ridge Assembly, immediate past Chair of the YMCA Metro South Group and current Chair of the North American YMCA Development Organization better known as NAYDO. Curt also serves as a member of the YMCA of the USA Board of Directors.
Curt has received many honors and recognitions over the years including the Eagle Award from NAYDO in 1999 for his work at the Coppell Family YMCA in the Dallas Association.
Curt and his wife Melody have been married for twenty-five years and have two daughters, Maddie and Caroline. Maddie is a freshman at Campbell University and Caroline is a junior at West Forsyth High School. Their family also consists of Lou the horse and Annie the dog.