Pete Bird offers tremendous perspective from a foundation CEO in this Beacon Podcast interview with Jeff Jowdy. Pete discusses:
The need for recurring revenue: both philanthropic support and earned income Features of a strong proposal Trends in the foundation arena Attributes of a great nonprofit board chair, CEO and chief development officer
About our guest
Pete Bird has served as chief executive officer of The Frist Foundation since 2002. He has been with the foundation since 1983, serving as senior program officer before assuming the top job.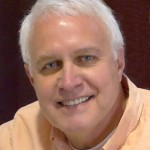 Originally from Indianapolis, Bird holds undergraduate and graduate degrees from Northwestern University's Medill School of Journalism and did post-graduate study at Columbia University's Graduate School of Business.
In the 1970s, he was city editor of The Jackson Sun newspaper in West Tennessee before becoming business news editor of the Nashville Banner, where he worked from 1976 to 1981. He then served as senior vice president of Commerce Union Corporation (now Bank of America), where he handled strategic planning and communications, before joining The Frist Foundation.
Bird serves on the boards of Leadership Nashville, the Center for Nonprofit Management and The HCA Foundation, and is treasurer of the Frist Center for the Visual Arts Foundation. He is a member of the Downtown Rotary Club and Christ Church Episcopal Cathedral. He and his wife Karen have two children. Follow Pete on Twitter at @pfbird.