James Finck has been figuring out ways to spread the YMCA's mission as far as possible since he began his career as director of health and fitness with the Kern County Y in Bakersfield, Calif., right after graduating from college.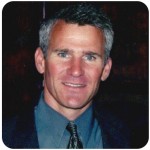 Finck has been president and CEO of the YMCA Austin since 2008. Along the way, he's learned that a key way to do that is through partnerships and collaborations with other nonprofits. In today's podcast, Finck shares his insights with Lighthouse Counsel senior consultant Dave Fulscher.
"Our mission really does call on us to collaborate," Finck says. "When you look at our mission to put Christian principles into practice through programs that build healthy spirits, minds and bodies for all, the YMCA fits into everybody else's mission, as well. "
For example, the Y partners with the Livestrong organization to offer health-building programs for its members.
"We're not necessarily going to be an organization that dives into cancer issues, but when we can use our mission to make someone else's life better, it is our responsibility to do so," he explains. "Partnerships enable us to do more and serve more and build more."
In this podcast, Finck explains the keys to making the most of any partnership:
Be patient.Know that not all partnerships are 50/50. Sometimes you give more, and other times you take more. But in the end, what matters is that your constituents are getting 100 percent.Build the relationship before the business in order to create a foundation of trust.Make sure it's a good fit. If not, be prepared to walk away.Be prepared for twists and turns.
"Collaborations are like families," Finck says. "They get messy. There's not a clear line sometimes on an organizational chart that tells you, 'This is step one, this is step two, this is step three. It's a process that evolves, and you have to be willing to be in that process."
About our guest
Finck grew up in the small town of Eureka, Calif. Love of all things physical and outdoors lead him to San Diego State University to study recreation management and public administration. After graduating from SDSU, he began his Y career as director of health and fitness with the Kern County YMCA in Bakersfield, Calif.
He then was associate executive director of the Central in Sacramento, Calif., for three years. After that, he became CEO of the Maui YMCA, where he began his tenure in a 10,000-square foot building and with an operating budget of $200,000. Within his four years as CEO, the Maui YMCA underwent two facility expansions and grew to a $1.4 million operating budget.
Finck returned to California to become the CEO of the Shasta Family YMCA, a small branch with 800 members and operating budget of $300,000. Remaining in Redding, Calif., for the next 13 years, he guided the Shasta Family YMCA through multiple site expansions and to a membership base of 13,000.
Finck is fond of saying, "Success may often be driven by big, tall, beautiful buildings; large member numbers; and bevies of programs. But true success is in the individual stories. The stories make up the whole."
Those individual stories continue to frame Finck's vision of the Y and his leadership at the YMCA of Austin. Through his stewardship, the YMCA of Austin has experienced unprecedented growth through substantial reinvestment in facilities, opening of new facilities, and community partnerships.
James has been married for 26 years to Annette and has two daughters, Jillian and Bella.
Follow him on Twitter at: