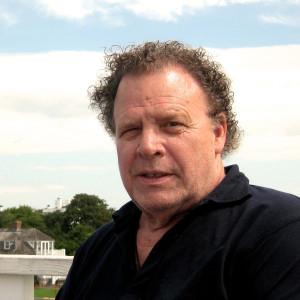 On this episode of The Beacon Podcast, Jeff Jowdy interviews Roger Craver, a pioneer in various kinds of fundraiser and author of "Retention Fundraising: The New Art and Science of Keeping Your Donors for Life." Jeff and Roger discuss the significance of donor retention as a metric in fundraising, and Roger touches on:
Trends in donor retentionFindings and insights from "Retention Fundraising"The biggest killers of donor retention
About our guest
Roger Craver is a disruptor and challenger of the status quo. A pioneer in direct response fundraising in the '60s, telemarketing in the '70s, online information services in the '80s, multi-channel fundraising and communication in the '90s, and donor-designed strategies today, he brings an experienced and critical eye to the greatest problem faced by today's nonprofits: donor retention. The Direct Marketing Association gave him their Lifetime Achievement Award.
Roger is the author of "Retention Fundraising: the art and science of keeping your donors for life." He is the Editor of The Agitator (www.theagitator.net) a daily blog covering fundraising trends and is a co-founder of DonorVoice (www.thedonorvoice.com) a research and advisory firm specializing in retention and donor experience management that has worked with Oxfam Australia.
Roger helped launch some of the household names in the nonprofit advocacy sector in the U.S. and internationally: Greenpeace, the National Organization for Women, World Wildlife Fund, Habitat for Humanity, and Amnesty International. Roger has conducted capital and annual fundraising campaigns, advocacy and membership drives in the U.S., Canada and throughout Europe.
He holds a Bachelor of Arts degree from Dickinson College and his Doctor of Jurisprudence degree from the George Washington University National Law Center.