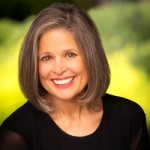 In today's episode of The Beacon Podcast, Lighthouse Counsel President Jeff Jowdy talks with storytelling and philanthropy powerhouse Ruth Ann Harnisch. In this conversation, they discuss the crucial role storytelling plays in raising funds for nonprofit organizations, and offers an inside look at how nonprofit leaders, fundraisers and board members can better reach donors through effective storytelling. Other topics include:
Storytelling as a tool for changeWhy "compassion fatigue" means storytelling is more important than everThe art of connecting a donor to just one person through storytellingHow donors look at not only the story, but organizations as a wholeWhat donors look for when it comes to stewardship of funds
Harnisch also talks about tailoring the story for the individual donor, and the importance of how the story is told based on the priorities of each donor. There is no one-size-fits-all solution. Instead, the nonprofit leader or fundraiser should be considering the donor's story and how it intersects with the story the organization is telling.
She urges storytellers to look at things from the donor's point of view, and consider: "What is the story you're telling me? Why me? Why now? What is the big idea that you want me to agree with or buy into?"
About our guest
Ruth Ann Harnisch has fought against social injustice for most of her life. She shattered long-standing ceilings in her career, including being the first woman in Nashville to appear on the evening news, as an anchor for the local CBS affiliate. Her career – in radio, newspapers and television media – also often included covering social justice issues and acted as a catalyst for her philanthropy work.
In 1998, Harnisch, along with her husband Bill, created the Harnisch Foundation to invest in storytelling for social justice. The Harnisch Foundation's focus includes funding organizations that empower, girls and women, the poor and others in oppressed and underserved communities.
To learn more about the foundation or its funding priorities, visit their website and follow them on Twitter: