In today's podcast, "The Art of Asking," Lighthouse Counsel President Jeff Jowdy talks with fundraising icon Jerry Panas. Some of the crucial topics they'll cover: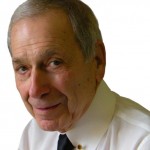 What motivates donors to give?What are the attributes of a great gift solicitation?What are common mistakes made during solicitations?
In this chat, Jerry admits that he's gotten a couple of things wrong over his 40-plus years as a fundraising professional.
For example, "I used to sell 'things,'" Jerry says. "Swimming pools, libraries."
But "things,' he soon found out, aren't what move donors.
"The motivating factor is the mission of the institution," Jerry explains. "Nothing else even comes close. Donors have to feel you are producing great results and changing lives and saving lives and making a difference."
Ultimately, Jerry says, the job of every person who is making a call "is to get the largest gift possible in the shortest amount of time to the greatest joy of the donor."
""The donor has to feel the joy," he says. "If it's done properly, they feel the joy, the ecstasy. It's visceral," Jerry says.
About our guest
Jerry Panas is founding partner of Jerold Panas, Linzy & Partners — one of the nation's most highly regarded firms in the field of campaign services and financial resource development. The firm has served more than 3,500 client-institutions and raised more than $11 billion since its founding in 1968.
High-energy and idea-rich, Jerry has been professionally involved in fundraising and financial resource development for more than 40 years.
A frequent speaker, Jerry also is a regular contributor to professional journals and has written 16 books on the topic of fundraising and philanthropy, including the seminal "Asking: A 59-Minute Guide to Everything Board Members, Volunteers, and Staff Must Know to Secure the Gift."
In 2013, he received the coveted Lifetime Achievement Award from FundRaising Success magazine (now Nonprofit Pro) for his contribution to philanthropy and fundraising. In 2011, the Cultural Office of Mexico cited him for his contribution to that nation's philanthropy. And in a recent feature story, a national magazine called him, "the poet laureate of fundraising."
Follow Jerry on Twitter at: