In our very first podcast of The Beacon: Your Connection to Nonprofit Success, Jeff Jowdy of Lighthouse Counsel introduces Del Martin of DEL-ux Consulting Group.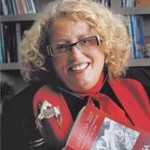 Del has earned numerous accomplishments in the nonprofit community. Of her many achievements, Del has provided results-oriented counsel to hundreds of capital and endowment campaigns, as well as helping clients establish major gifts and annual fund programs.
In this podcast Del offers insight to some of the following questions:
What exactly IS a Case Statement?Do I need to hire writers and designers?How long should a case statement be?What is the most important thing about a case statement?How much will I need to spend?
About our guest
Del is former chairman and a long-time board member of the Giving USA Foundation. A frequent presenter and author, she currently chairs the Philanthropist of the Year Award for Atlanta's Philanthropy Day and has authored numerous articles for publications such as CASE Currents, The Donor Developer and Fund Raising Management magazine. Follow her on Twitter @DelArtist.