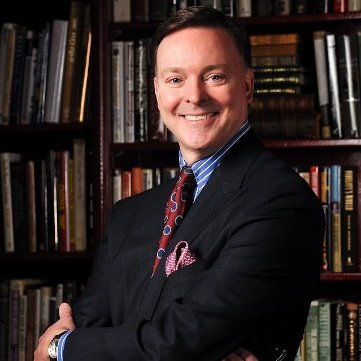 On this episode of The Beacon Podcast, Jeff Jowdy discusses venture philanthropy with author, editor, publisher and media executive W. Randall Jones. Jeff and Randall cover some of the history of venture philanthropy, the characteristics of venture philanthropy in today's world, and some of the most important factors that are influencing wealthy donors' decisions about where and how much they are giving.
"Venture philanthropy is not about just writing a check," Randall says. "Venture philanthropy really is about writing that check to an organization they believe in fervently."
About our guest
Randall Jones is an author, publisher, and media executive who has spent 30 years in the publishing, TV, Internet, film and media businesses. He is the founder of Worth, the financial lifestyle magazine for active, wealthy investors, and the author of two books: "Worth's Greatest Stock Picks of All Time" and "The Richest Man in Town." He's a member of the Committee to Encourage Corporate Philanthropy, and was honored by The Leukemia and Lymphoma Society of America as "Philanthropist of the Year."
He has served as the voice of the ABC Radio program "A Minute's Worth," syndicated daily to 4,600 ABC radio affiliates, and is a frequent public speaker on the interests, lifestyles, investment habits, and success formulas of America's wealthy. Randy is also a frequent commentator on numerous television shows, including Today, CNBC, CNN, and Fox News.
Pick up Randy's book, "The Richest Man in Town: The Twelve Commandments of Wealth" on Amazon, and stay up to date with him on Twitter and at his website.


.